---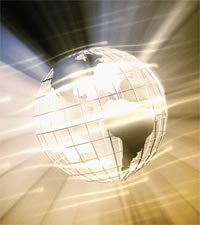 PULSATE ELECTRONIC
WAREHOUSE
E-COMMERCE WAY IS A BETTER WAY OF DOING BUSINESS
click on links to find out more!!! Site Maintenance Document Site Resources & Hierarchically Document login Item List Order Form & Payment Technical Support Contact Information
---
For Assistance: 1-800-933-1051
Founded
Pulsate opened in 1999 for the need of several customers to have the availability to a company responsive at all times to their needs and requirments.
Mission
At Pulsate our mission is to "efficiently support our customers through effective attention to details" we accomplish this by limiting voice mail. There is always a live person each time you call during business hours. A fast response to all questions and order information, as well as keeping all our products in stock for customer satisfaction. .
Quality
Pulsate performs 100% major testing for every connector and/or assembly manufactured and modified.
Commitment
Pulsate maitains a extensive library of competitor and related product literature websites. We use this to help our customers gain knowledge of competitor product, our competitors advantages and disadvantages to become the company of great satisfaction and need. We also monitor industry innovations, market place direction and customer feedback to provide customer satisfaction. Pulsate is a supplier that delivers to small and large commercial/retailers. Our solution to any challenges has been to establish a open line of communication and develop relationships with our distributors to support their efforts. We would like to be prepared for this challege with innovation and customer service is our stepping stone in how to achieve this.
COMPETITIVE PRICES
In addition to quality products, personal service, and quick delivery, our prices are the best in the industry. Our two offshore manufacturing facilities and multiple distribution centers are just a few examples of how we keep your cost down. Buying Micro Connectors products will increase your profit line without sacrificing quality.
Again, we want to be your "single source electronic company." Going the extra mile to serve you is how we do business – and we thank you for yours.
---
Pulsate Electronic Corp. Congress Street Bridgeport, CT 06905-3354 1 (800) 322-9908
---